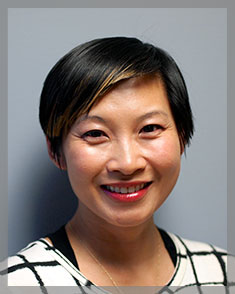 Karen Wong is a registered physiotherapist with specific training in the management and treatment of pelvic floor dysfunction and perinatal health.
Karen graduated with a Bachelor's of Science in Physiotherapy from UBC in 1998. She has extensive clinical experience in Women's Health at BC Women's Hospital. She also has experience working in orthopedics and neurology at Vancouver General Hospital and in rehabilitation at G.F. Strong Rehabilitation Centre.
Her continuing education in the areas of pelvic floor dysfunction, urogynecology, orthopedics and neurology all complement her passion to work in the field of pelvic floor rehabilitation. Karen sought the training of Marcy Dayan, who has taught and worked extensively in this field.
Karen lives in Vancouver with her husband, their two daughters and dog.
Karen Wong, BScPT
Registered Physiotherapist