MARCY DAYAN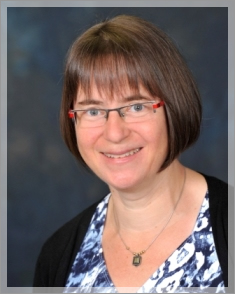 Marcy Dayan is a registered physiotherapist and is a designated Clinical Specialist in Women's Health with expertise in the management and treatment of both female and male bladder and bowel control, vaginal/genital/rectal pain, diastasis abdominus and perinatal low back and pubic bone/groin pain.
Since graduating from UBC with a Bachelor's Degree in Physiotherapy in 1984, Marcy has completed postgraduate courses in incontinence, pain, sexual health and counseling, pelvic dysfunction and orthopaedics. She has also completed a Master of Health Administration from the University of British Columbia. Active in clinical practice, teaching and research, Marcy works in private practice, and is a clinical faculty member and lecturer on urogenital pathophysiology in the Master of Physiotherapy program at the University of British Columbia.
When not at work, you can find Marcy spending time with her family, cycling or at her torch making glass beads, wonky wine goblets and silver jewelry.
Marcy Dayan, BSR, MHA
Clinician Specialist, Women's Health
Registered Physiotherapist
ANNA HUDSON-KAIDE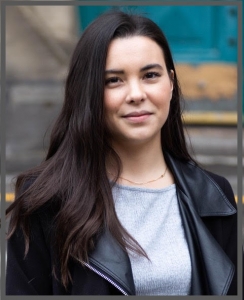 Anna Hudon-Kaide is a registered physiotherapist with a passion for helping people with pelvic floor dysfunction. She assesses and treats pelvic health conditions such as bladder and bowel control problems, pelvic organ prolapse, painful intercourse, and other genital pain conditions. She is equally passionate about treating perinatal pelvic pain such as pubic symphysis, SI joint and back pain and coccydynia (tailbone pain). 
Anna obtained a Master of Health Sciences in Physiotherapy from the University of Ottawa in 2018, and has completed post-graduate training in pelvic floor rehabilitation. Prior to this, she attended the University of Alberta, where she earned a Bachelor of Sciences degree.
As an orthopedic practitioner, Anna came to realize how many patients have common concerns related to pelvic health. She also noticed that patients were often too embarrassed to seek advice, or simply unaware that treatment is available. Anna has since joined Dayan Physiotherapy and Pelvic Floor Clinic. She feels an important part of her work is to help shed the stigma of pelvic health concerns and assist people in optimizing the health and function of their pelvic floor, enabling them to fully engage in all aspects of their lives with comfort and joy.
Anna is also fluent in French and Japanese!
In her personal time Anna enjoys running and camping. She's new to Vancouver and excited to learn how to sail.
DIKLA BARER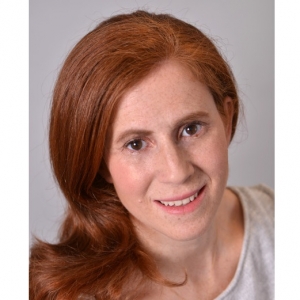 MScPT., BHK (ExSc), CGIMS
Dikla's treatment philosophy of client empowerment through education, body awareness, and
customized rehabilitation exercise has led her to her interest in pelvic health. Drawing on over a decade
of experience in an orthopaedic clinical setting, she brings a client centred, whole-body, hands-on
therapy approach. This approach draws from her depth of knowledge in anatomy and physiology and
her breadth and depth of experience in private practice.
Dikla has been a practicing physiotherapist in Vancouver for over 10 years. She holds a Masters degree
in Physical Therapy from Queen's University (2008), a Bachelor of Human Kinetics (Exercise Science)
from UBC (2005), and is a Certified Gunn Intramuscular Stimulation practitioner (CGIMS). She has
additional training in male and female pelvic floor dysfunction including incontinence, pelvic organ
prolapse, painful intercourse, perinatal low back and pelvic pain, and abdominal separation, as well as
certifications in advanced orthopaedic manual therapy and manipulation therapy.
Dikla lives in Vancouver with her husband and two daughters. Outside of work, you can find them on
various adventures throughout the lower mainland.
KARI ANNE MRACEK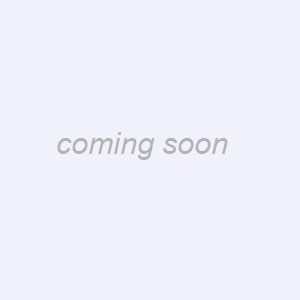 Kari Anne is a registered physio with twenty years in a wide variety of experiences. She is a life-long learner and very excited to be focusing her practice on pelvic floor rehabilitation, an area of special interest to her. 
Kari Anne spent the first ten years of her career as a travelling physio in the US. Moving every 3 to 6 months exposed her to clinics, hospitals, home health agencies, hospice, rehabilitation centres, sports clinics and much more. The last
10 years she has worked in a variety of client situations in Vancouver including ICU at VGH, rehabilitation at GF Strong, private practice and Home Health. Throughout these 20 years she expanded her education and learning by completing advanced training in orthopedics, manual therapy, oncology, sports and more recently, pelvic floor rehabilitation.
She has an undergraduate degree in Life Sciences from Queens University and a Bachelor of Science degree in Physical Therapy from the University of Saskatchewan. She also completed her Doctor of Physical Therapy in 2016.
Kari Anne is fluent in English and French. 
Kari Anne has a love of travel, especially with her young son. When not travelling, they can usually be found in or on the water and enjoying all that the Vancouver outdoors has to offer.
MICHELLE SOH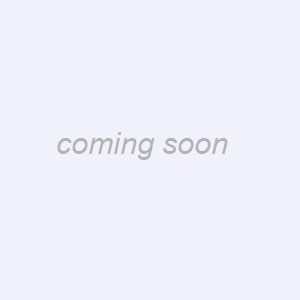 Michelle Soh graduated from University of British Columbia with an Honors Bachelor of Science in Pharmacology (2007) and Master of Physical Therapy (2012). As a registered physiotherapist, she has worked in the hospital, community, and private practice with a diverse group of clients from infants to older adults. Ever the life-long learner, she has pursued advanced training in orthopedics, osteoarthritis management, falls prevention, neurological rehabilitation, and is also a certified functional dry needling practitioner.  She has also completed additional training in pelvic floor dysfunction including incontinence, pelvic organ prolapse, abdominal separation, perinatal low back/ pelvic pain and painful intercourse.  
Her approach to treatment is centered on the goal of improving the function and quality of life through empowerment, education and evidence-informed practice. Her passion and enthusiasm for her profession comes from being able to help her clients' progress towards their rehab goals through specific therapeutic interventions, and because she enjoys seeing them achieve each small milestone along the way.
In her spare time, she is a globetrotter who enjoys venturing off the beaten path and immersing herself in different cultures throughout the world.  You might even spot her on a volleyball court, in  yoga class, or running on the beautiful Vancouver seawall.