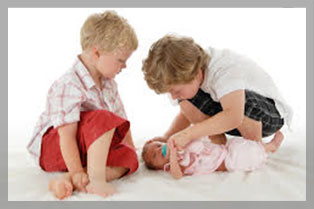 No childcare? No reason to not attend your appointment!
We know that Moms come with children. And many people come to see us for problems related to childbirth and pregnancy. It's a package! If you cannot find childcare, you are welcome to attend with your children. We will do our best to help you with your child/children during your appointment. At times Kristine, our receptionist, may be able to help out.
*Also note that a stroller can fit in all of our treatment rooms.