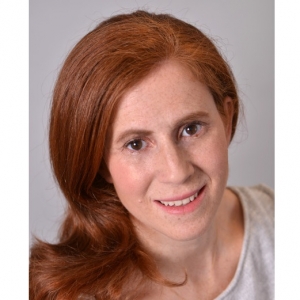 MScPT., BHK (ExSc), CGIMS
Dikla's treatment philosophy of client empowerment through education, body awareness, and
customized rehabilitation exercise has led her to her interest in pelvic health. Drawing on over a decade
of experience in an orthopaedic clinical setting, she brings a client centred, whole-body, hands-on
therapy approach. This approach draws from her depth of knowledge in anatomy and physiology and
her breadth and depth of experience in private practice.
Dikla has been a practicing physiotherapist in Vancouver for over 10 years. She holds a Masters degree in Physical Therapy from Queen's University (2008), a Bachelor of Human Kinetics (Exercise Science) from UBC (2005), and is a Certified Gunn Intramuscular Stimulation practitioner (CGIMS). She has additional training in male and female pelvic floor dysfunction including incontinence, pelvic organ prolapse, painful intercourse, perinatal low back and pelvic pain, and abdominal separation, as well as certifications in advanced orthopaedic manual therapy and manipulation therapy.
Dikla lives in Vancouver with her husband and two daughters. Outside of work, you can find them on
various adventures throughout the lower mainland.